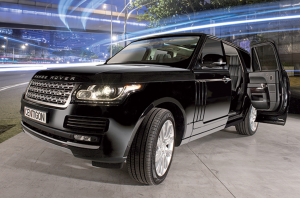 Range Rover armored Centigon
Custom Made Armored Vehicles
The Centigon Security Group (formerly Carat Security Group) was formed in February, 2008 as the world's two premier mobile armor manufacturers combined to form the world's largest commercial armored vehicle provider, operating seven factories worldwide, serving every continent. 
40-year track record as the industry's leading innovator in VIP and Head of State armor integration solutions
Dominance in elite armored coachbuilding including bespoke custom interiors and world-renowned craftsmanship
130+ year operating history and 60+ years armoring expertise
Global operation well-positioned in Cash-in-transit (CIT) and commercial sedan and SUV markets
Respected military manufacturing capabilities and capacity
The world's largest commercial mobile armor group
5 manufacturing facilities around the globe
500+ employees worldwide
Over 1,200 armored vehicles produced annually
ISO 9001:2000 certified manufacturing operations
Exclusive OEM Relationships
Trust from Land Rover, Jaguar, Renault, Scania, Citroen, Peugeot
Ballistics and Research Excellence
200 ballistic tests annually, including materials, components, and full vehicles
Team of 30 engineers and industrial designers
In-house production of ballistic glass for some vehicle offerings
Customer Trust on Every Continent
Including 80 heads of state, corporations, government agencies, VIPs, private individuals and worldwide governments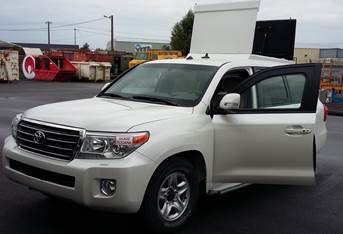 Toyota V8 LC200
Versatile, rugged and independently certified, the Centigon LC200 V8 is the industry standard for a more discrete yet highly armored vehicle with unusual great speed capabilities on road and all terrain capable.
The LC200 is a platform of choice for our custom mission-ready 4x4 used by antiterror and tactical teams.
Versatility of missions and modularity of our car interiors, operational mindset, make this car a great asset for fast mobility of a tactical team.
Discret and Efficient, highly customizable.
Armor level: B6 (VR6) - STANAG II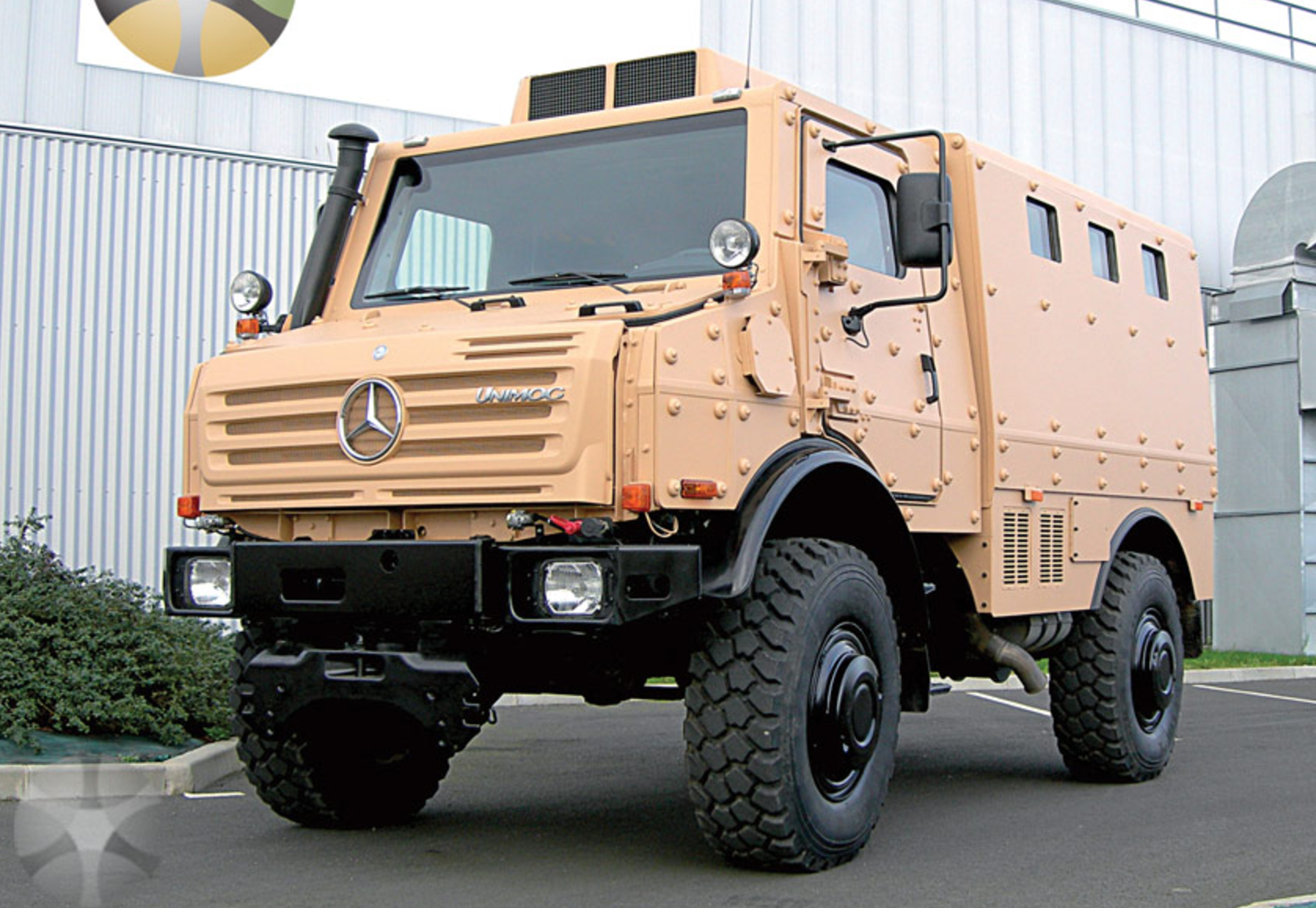 Unimog Centigon
Unimog U5000/U1300 APC
Developed in concert with Mercedes Benz Trucks, the STANAG 2 Unimog is ballistic/blast certified, providing the ultimate protection.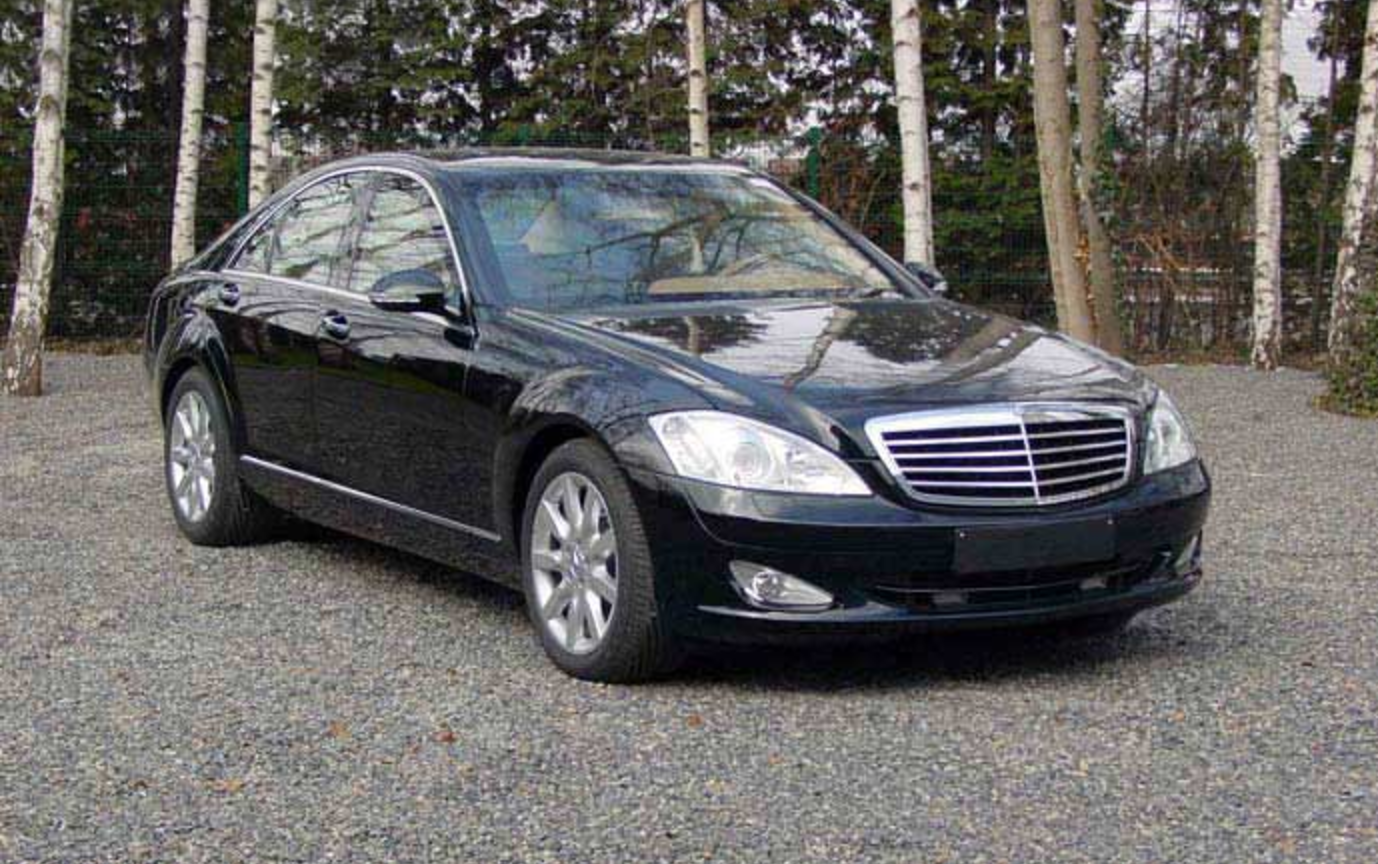 Mercedes S Centigon
All pictures shown are some of the many delivered vehicles in operation at customers. As Centigon builds only custom series and specific units do not hesitate
to contact us for more information. From the most tactical advanced antiterror vehicles to the most comfortable armored limousines
we shall provide you the best car, truck or even coach you need for protecting your travels.
Whether you are looking for personal protection against street crime or an advanced defensive suite to counter sophisticated attacks, Centigon security vehicles can provide a tailored solution to meet your needs. Leveraging extensive relationships with the top automobile manufacturers around the world and our world-class ballistics research & development capabilities, the Centigon team provides a fully integrated, seamless and aesthetically pleasing solution.
Enquiries: infos@deepcore.pro